Hi and welcome!
I honestly LOVE my job and want to thank each and every one of my clients for supporting me over the years!  My son is the joy and inspiration in my life. Although not always the most willing of models (a photographer's curse, I'm sure), I continue to persist every day to capture him growing up right before my eyes. Family really is everything, isn't it?
This is one of the rare photos of me in front of the camera . Yes, I'm just like you and HATE being there, but for my son, I make sure I am in as many as I can with him. This is one of the reasons I became a newborn and family photographer. It was to make sure I capture your family's special moments. To help you preserve those memories of your special people. We are not getting any younger and our kids are growing up SO FAST.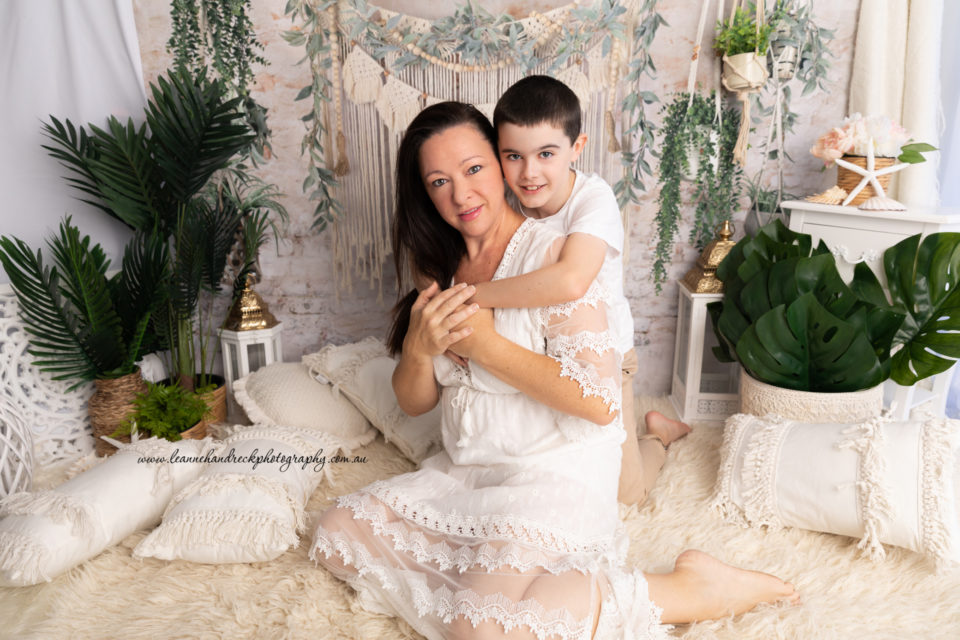 My studio is centrally located in Southport, on the beautiful, sunny Gold Coast. It is nice and cozy and set up with an extensive range of props, backdrops, maternity gowns and accessories.
I feel truly blessed that so many families have allowed me into their lives, year after year, to capture their most precious and personal moments. I would be honored to be invited to get to know you and yours, and help you create memories that you will cherish forever.
Please have a browse through my portfolios and find me on Facebook. While there, read through the lovely reviews my amazing clients have left . I am fully insured, fully immunised, trained in baby safety, and I hold a valid Queensland Blue Card (working with kids check).
I am honoured to have been awarded several local Gold Coast and prestigious international awards from the AFNS in 2019 for several of my newborn photos and also featured in the Top 10 Gold Coast Newborn Photographers awards in 2018, 2019 and 2020 by Baby Info (find their amazingly helpful website here).
If you like my style, and if you have a question or want to go ahead and book, send me a message or give me a call.