Have you recently uncovered your old baby or family photos and albums?
Are the prints faded, weird colours or still stuck in sticky albums you can't get out without ripping? 😱
Now more than ever, it's so important to look after these
family treasures for future generations. 📷
But if you don't have a good scanner (or the patience) to digitise them,
they will continue to fade or may even get accidentally thrown away!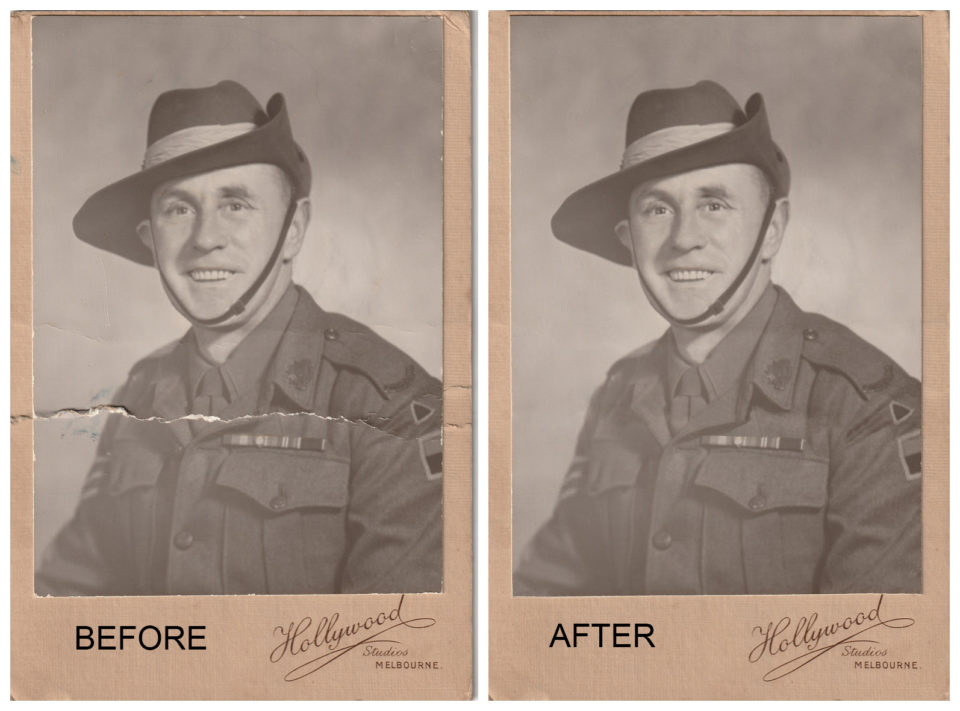 That's where I come in!
I can easily scan these for you, correct any skin colour casts, fix any minor damage and
provide them to you in print-ready high resolution jpegs so they can be safely
backed up on your hard drive and more importantly, shared with the rest of the family.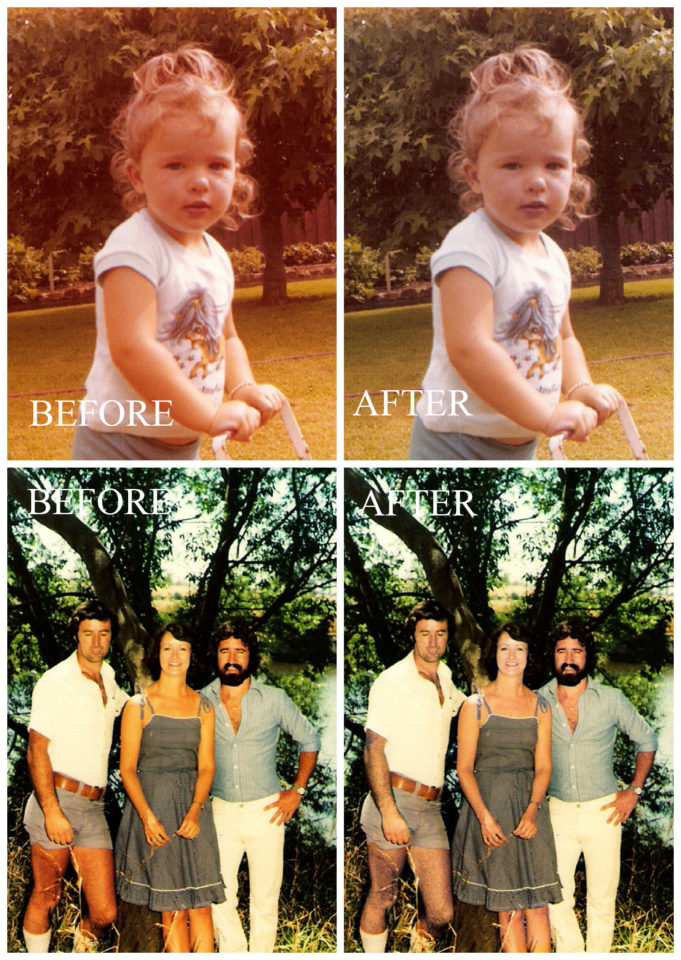 Contact me now if this has been on your 'to do' list but
you'd rather outsource it!
Prices are VERY reasonable and quick turn-around times!
PRICES
$5.00 / scan (no edit)
(colour or b/w print or 35mm film or negative)
Provide digital high resolution (print-ready) files only
Bulk discount applied to 50 or more scanned items $3.50 /scan
$6.50 / scan & basic edit /re-touch
Basic color cast corrections and minor damage repair only
$8.00-$10.00 / scan & major edit /re-touch
Including repair of badly damaged original prints, colour casts etc or other substantial editing.
prices for major editing of significantly damaged photos may also be subject to price on application
(sometimes those types of photos can take a very long time to edit properly)
Delivery of digital images options
1. Small orders – DROPBOX for download and backup on your hard drive (free)
2. Provide your own USB (free)
3. Purchase a usb from me $10 for a 16Gb drive
(may be more depending on size of files and max storage size of usb required)
Turn-around times
10-15 business days, may vary depending on size of order and existing workload.
Re-print them?
Why not get those damaged photos re-printed?
I offer professional photographic lab printed from only $3.00 – find out more on sizes & prices  HERE.
Terms and conditions:
* Please note, due to the Australian Copyright Act (1968) (see this guide for easy to understand information), I am not legally permitting to digitise and provide a new digital reproduction of another photographer's hard copy print that was previously purchased at another professional photo shoot. It is very likely that other photographer retains the copyright to those images and digitising them will cause me to breach their right to reproduce and distribute.
* Only photographs taken at non-commercial occasions (eg family situations by family members) or where the copyright has long since expired (a commissioned photograph taken before 1955), will be digitised.