This range of printed products are available to purchase
at any time.
CANVAS
Canvas prints are printed are on professional and archive quality EPSON canvas and a varnish is applied to seal the printing, to deter fading and prevent dust/dirt build up for easy cleaning. Please allow up to 2 weeks for processing, printing, stretching and delivery.
light beech wood framed canvas, pictured above,
(can be added to any large format canvas for only $60 per canvas)
Consider which wall you want to put the canvas on and how it will appear.  Make sure that the image doesn't get lost on the wall in comparison to the ceiling height and the furniture.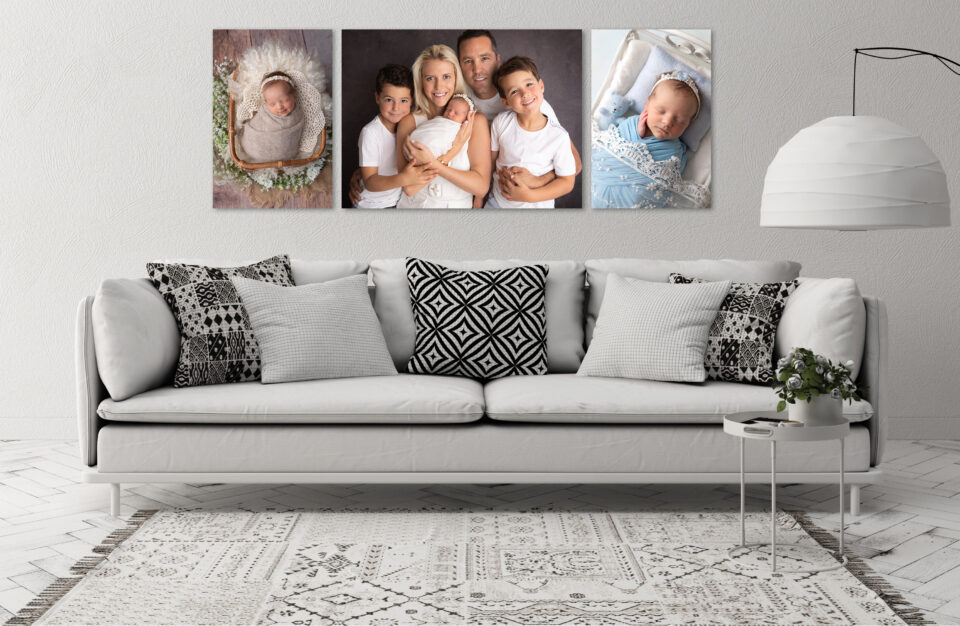 Square 
12 x 12″ (30 x 30cm)  $90
18 x 18″ (46 x 46cm) $ 110
24 x 24″ (61 x 61cm) $135
30 x 30″ (76 x 76cm) $175
Rectan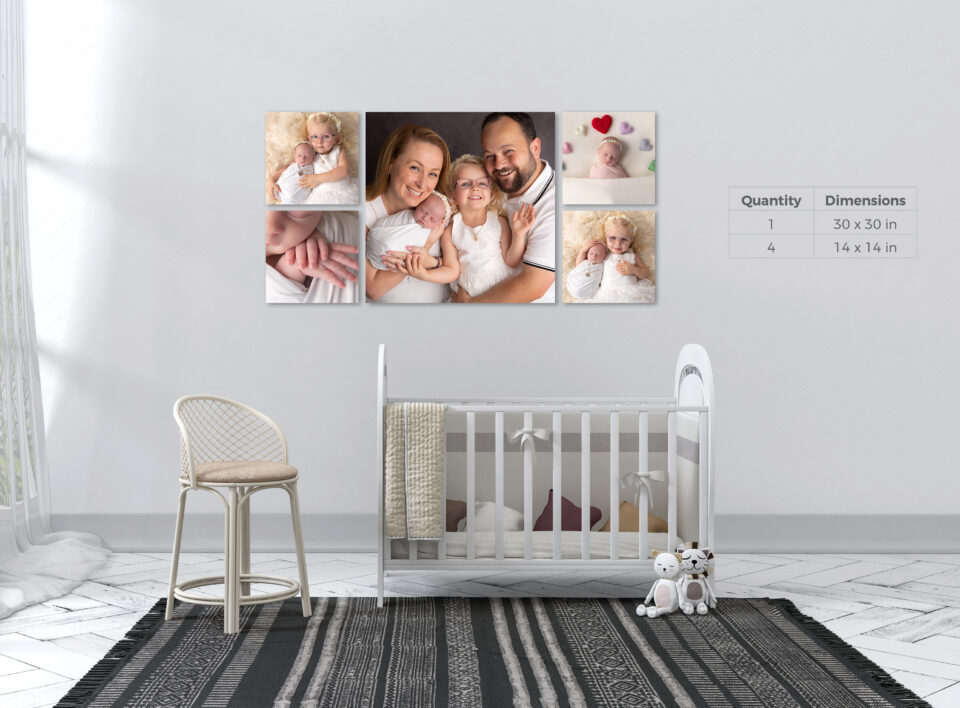 gle 
12 x 16″ (30 x 40cm) $100
18 x 24″ (46 x 61cm) $115
24 x 31″ (61 x 78cm) $145
30 x 40″ (76 x 1.01cm) $185

Thin frame
12 x 12″(30 x 30cm) cake smash collage canvas $60.00

For larger or other sizes not listed here please Contact me for an estimated quote.
ACRYLIC BLOCK PRINTS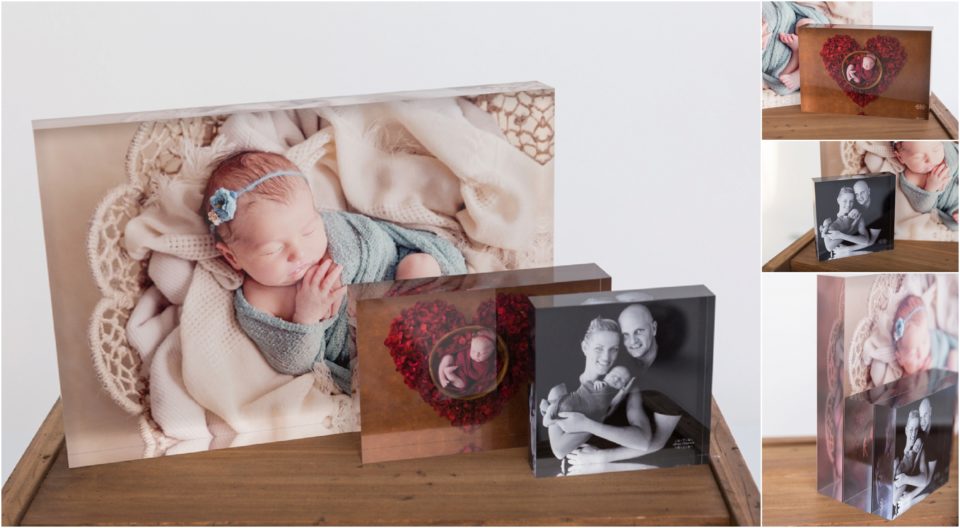 A stunning contemporary piece or set for to showcase your precious photos. A heavy weight and beautiful glossy finish making the perfect gift or centrepiece for your home. Available in three sizes only.
10 x 10cm $70.00
15 x 10cm $90.00
30 x 20cm $130.00
PHOTOGRAPHIC PRINTS
Photographic prints are printed locally on quality archival paper. Please allow up to 3 weeks for processing,
printing and delivery. Please note some cropping of the image may occur for some print sizes.
4 x 6″ (10 x 15cm) $3.00 each
5 x 7″ (13 x 18cm) $5.00 each
6 x 8″ (15 x 20cm) $7.00 each
8 x 10″ (20 x 25cm) $10.00 each
8 x 12″ (20 x 30cm) $15.00 each
11 x 14″ (28 x 36cm) $25.00 each
12 x 18″ (30 x 45cm) $30.00 each
For larger sizes please contact me for an estimated quote.
BOOKS & ALBUMS
4 sizes (6×6″, 6×8″, 8×8″ or 8×11″)

A beautifully finished, flush-mounted, lay-flat, hard cover album with thick glossy pages. The perfect way to capture your precious baby's first weeks or the perfect gifts for the grandparents !
Available sizes:
6 x 6″ – 20 page double-sided thick paper $105 (please note some cropping may occur to fit the square format)
6 x 8″ – 20 double-sided thick paper pages $125.00
8 x 8″ – 20 double-sided thick pages $145.00 (please note some cropping may occur to fit the square format)
8 x 11″ – 20 double-sided thick pages $165.00
Additional pages $4.00 each (must be in multiples of 2 (front & back))
Add a matte black presentation box from $12.00 each, depending on size.
WOODBLOCK PRINTS
A beautifully crafted, rustic product, a great alternative to canvas or glossy prints. With it's matte finish, beautiful feel, it comes ready to hang or can be placed on a mini easel for easy tabletop display. Available in 2 sizes: 30cm round and 20x30cm (larger sizes are also available, quote upon application).
30cm round $125.00
30 x 20cm $125.00
ALUMINIUM (METALLIC) PRINTS
An amazing product. Beautifully crafted, these sleek and glossy pieces are a beautiful contemporary alternative to the rustic wood or matte canvas products with their shiny, reflective surface. Available in 2 sizes but larger sizes also available (price upon application).
16″ round $200.00
16 x 24″ $225.00
Gold Coast Photographer
 Gold Coast Newborn Photographer
Newborn Photographer Gold Coast